This Post contains affiliate links, which means if you click on a link and make a purchase, I make a small commission, at no additional cost to you, the consumer.
---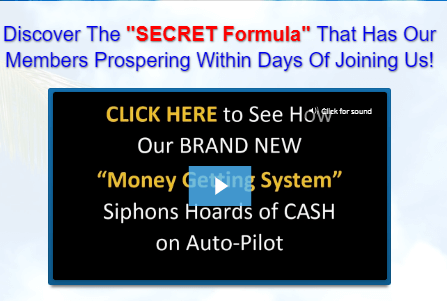 It must sound exciting to you that you can make $3K- $10K a week and have Coach Bob as your Coach, within just days of joining 3D Wealth Machine.  Let's have a closer look and see if this is for real.
Is 3D Wealth Machine the real deal or just one more scam?
We'll show it all in detail so that you can make a more educated decision.  You can't be too careful these days.
Of course there are plenty of opportunities still out there but there are also many scams as well.
Product: 3D Wealth Machine
Website: 3dwealthmachine.com
Owner: Coach Bob
Price: $3,247.-$21,847.
Recommended: No
 If You Don't Want To Waste Anymore Time On Scams, See My #1 Recommended Way of Making Money Online:

WHAT IS 3D WEALTH MACHINE
3D Wealth Machine makes some pretty tall claims when they say you can make thousands of dollars within days of joining their system.  ​Coach Bob, the owner of 3D Wealth Machine, claims he's just your average Joe and he's making $50K-$100K a month using this system.
3D Wealth Machine is not what it appears to be.  I reviewed a system a while back called Leveraged Breakthrough and this is really what Coach Bob is promoting. He is just
an affiliate for, and member of, Leverage Breakthrough System.  He uses a landing page to promote Leveraged Breakthrough System.  I still don't recommend that system.
This is another one of those high ticket items that you want to avoid at all cost.  The cost alone should scare you.  See a few other similar sites I've review in the past:

HOW DOES 3D WEALTH MACHINE WORK
The way this system works is that you'll be Promoting the same system that Coach Bob is promoting and you'll get your own web page like he has and you will be recruiting others into the system.
As I said above, this is a very expensive program to get into and it's so risky, it could even be shut down before you ever even have a chance to recover your money.
You have to buy into one or the other of their levels.  There are four levels to choose from.  Whatever level you buy, that's the level you'll earn at no matter if your recruits buy a higher package than you.
The image below shows the cost of each level:
The image below shows the earnings you get for each person/recruit you sign up, depending on what level you joined at.
Level 1 – $1,500
Level 2 – $3,500
Level 3 – $7,000
Level 4 – $10,000
Think about this, money is tight or folks wouldn't be looking for ways to make money online.  At those prices, how many people do you think you will be able to sign up?
I suspect it won't be many unless you are a Super Sales Person.  You need traffic to your website in order to sell your product an there's no way to bring those visitors to your site with this system except to use expensive paid advertising.
The only way you're going to find customers to sign up for this high ticket program is with paid advertising.  Do you know how much that cost these days?  It will cost hundreds of dollars, maybe even thousands and you will still only get very few people to sign up.  You'll be spending more than you make just to get a handful of new members.
You'll also always be dependent on Leveraged Breakthrough System staying in business and as I said above, many programs like this have been shut down already.  You'd be much better off creating your own online business and bringing in real organic traffic for free
IS 3D WEALTH MACHINE A SCAM?
I don't think 3D Wealth Machine is really a scam even though it is very misleading.  Coach Bob is just trying to create an online business for himself andhas not learned the proper way of doing it yet.  For that reason I don't consider it a scam.
Coach Bob is also upfront with you about his connection with Leveraged Breakthrough in his sales video.   He does mislead you a bit about how fast you can make money and how much you can make but I do believe you can make some money with his system.
Whether you make the kind of money he says is up to you to find out because you'll have to go all in to try it out.
I don't get involved with high ticket programs though, ever, because of their high costs, high risk, and just a bad business model altogether that doesn't create any value to anyone.
I have to conclude that I do not recommend 3D Wealth Machine.
HOW I MAKE MONEY ONLINE
I have a much better way to make money online that I use to earn a steady, dependable income every month and I don't ever have to deal with risky, undesirable products like Leveraged Breakthrough.  Systems like that are just not good business models.
You're better off learning how to make money the traditional way and build an online business for yourself so you can understand how things work.
If you don't understand how things work, you may run into more scams.  Just knowing how things work can save you from many scams because you will see right through their lies.
I did just that back in April/17 and these days my online business is soaring with online income for me to enjoy on a consistent monthly basis.
You can find out what this online business is about and how it all works here:

I learned from a legitimate source how to build my own online business from the ground up and never looked back.  You can learn from the same place I did.
Building an online business is not fast and easy, it requires a lot of hard work, learning, and dedication.  If you can't consistently work on your online business, it will not work for you.
If you want to earn real income, try what I try for FREE and only pay when you see value in the platform I used.
Stop wasting time on high ticket risky programs and start building your future today!

If you have any questions or thoughts regarding whether 3D Wealth Machine is a scam or anything else, please do not hesitate to leave me a comment below. I always reply to my readers! ?
Let's make money online!