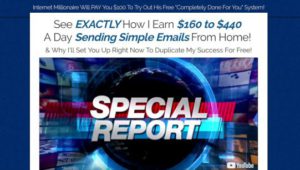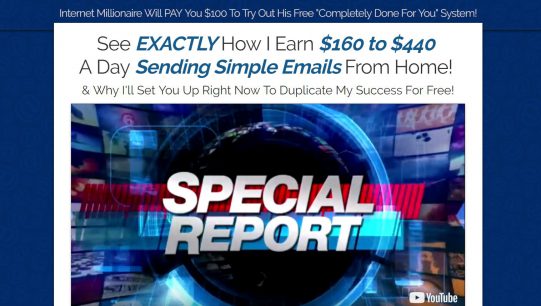 This post may contain affiliate links for more info visit my disclosure page.
---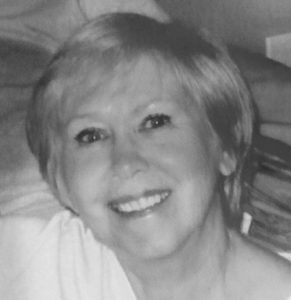 Hi:  I'm Fran.  Thank you for visiting my website and checking out my review of Copy My Email System before just jumping in.  You have to be diligent in your research these days to avoid being scammed.
Product: Copy My Email System
Website: copymyemailsystem.com
Owner/Vender: "Bobby"
Price: Free + $100.'s in Upsells
Rating: 0/10
Recommended: No
---
If you're looking for ways to make money online without being scammed, this may not be the way to do it.  You have to be very careful these days because so many of the products out there are nothing more than ugly scams.
Continue reading to find real ways to make money online scam free.
---
What Is Copy My Email System
On the surface this looks like a great way to start making some really good money working online from home but don't be fooled by all the big claims.
This has become common practice with so many of the scams these days.  Some just have no scruples and will steal your hard earned money without a second thought.
I've reviewed many other products like this recently and you can check out a few of them below:
7-Minutes Daily Profits Review
Copy My Email System is an email marketing campaign product with offers and promotions for you to send out on a daily basis to a pre-loaded list of email subscribers.
You'll be getting a copy of "Bobby's" list and you'll be sharing the money you make with "Bobby" if there is any money made.
The thing is, you have to make $500. before you will be paid, but no one ever seems to make that much so they can be paid.
Another interesting fact is, you don't need this system to do the exact same thing on your own.  It's one of the most popular ways to make money online.
You write content on your website, you offer something for free (such as an ebook or course) in exchange for a visitor to subscribe to your email list.
You then send out affiliate promotions or offers campaigns to everyone on your email list.  When they click or purchase, you make money.
How Does Copy My Email System Work
The way Copy My Email System works is, You'll need to set up an email subscriber account. Then you'll be sent a number of subscribers from "Bobby's" so-called list.
You will then send out promotions and offers to these subscribers everyday.  If and when a subscriber clicks on an offer you will make a commission whether or not they make a purchase.
If they do make a purchase, You then , of course make more money.
Is Copy My Email System Really Free 
No! It is certainly not free!  There is a monthly fee of $29.20.  You can't move along through the system to make money until you pay the $29. to set up an account and have subscribers added to your email list.
Then you'll need to purchase a license to use the product which comes with a stiff fee of $127.  This will give you the right to use "Bobby's" subscribers.
Is Copy My Email System A Scam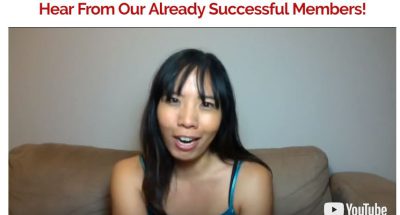 I'll let you decide that for yourself but what I will say is this system is very misleading and in fact even deceptive.  Here's a few resons why I say this.
First of all,they claim it is free and it is far from free with a monthly fee of $29. and a license fee of a wopping $127.  Then there is the fact that "Bobby" doesn't even use his real name.
The reason for that is he has been called out before for running a different scam site under a different name.  There is also the fact that all the testimonihttps://my.wealthyaffiliate.com/content/edit/415014#als are fake.
This product has testimonials claiming to make a lot of money but they are not real.
They are all just hired actors that you can find online claiming to be making large amounts of money on other products.
Pros:
None.  I really could not find anything good to say about this product.
Cons:
uses second hand email list
May be seen as spammer sending daily emails
unrealistic claims
misleading
no control over content
Not targeted traffic
Can I Really Make Money Online
There are many legit ways to make money online scam free if you are careful and if you get the proper training.  My favorite way to make money online is with affiliate marketing.
The number one reason I favor affiliate marketing is because you can literally make as much money as you want.  The sky is the limit.  It all depends on how hard you want to work at it.
Affiliate Marketing is the process of promoting other peoples/companies products in exchange for a commission.  There are many legit compaies that offer affiliate products that you can promote to make money.
There are also big networks where you can promote many different products all under one roof such as ClickBank, CJ or Commission Junction, Amazon and Share A Sale.
Just be careful in your search for products to promote and you'll be fine.  Watch out for red flags that are warning signs of scams.
How I Make Money Online


I certainly have had my share of being scammed so that's why I'm here writing these reviews.  I want to help others avoid being
scammed like I was and help show you better ways to stay safe online.
I was just about ready to give up on working from home when I discovered a platform called WealthyAffiliate.  It had the training I had needed as well as all the tools I needed to succeed.
Wealthy affiliate has a free starter membership so I signed up for free.  If you are serious aboubt starting a money making business online and avoid being scammed, you need this training.
This is not a get rich quick scheme.  It takes time to get it all set up the proper way before you will start making money but the traing at WA will guide you through it all the way to making your first dollar.
The difference with WA is that you will be building a business that will sustain you for many years to come.  Also, once you learn how it is done, you can just rinse and repeat to make more and more money.
To get started for free just click the link below.

Lets make money online!