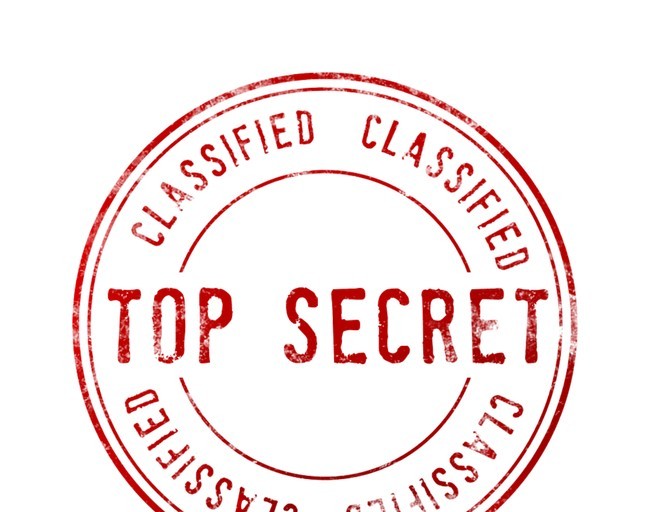 This post contains affiliate links, which means if you click on a link and make a purchase, I make a small commission, at no additional cost to you the consumer.
Are you excited that you have just found what appears to be the perfect way to make money online but you are concerned that it might be just another scam? We'll let you know what we think.
Product: Secret Affiliate
Website:secretaffiliate.com
Owner: Unknown
Price: $17.
Recommended: No
Its hard to know what's legit and what's a scam anymore. They make the scams sound so real and so enticing. You certainly have to do due diligence to check it out and educate yourself.
What is Secret Affiliate
It's a new commission system from ClickBank Network. The product claims to teach affiliates how to profit with a "made for you" website and you get a 30-page training guide with it.
They tell you you can start making money right now and that many others are making money with these small, secret, websites. There is no designing or coding needed. All you need to do is share a few links and log into a $1.3 billion dollar gold mine to start earning commissions from thousands of products.
Now, I can tell you, from my very own experience, this is just not how it works. It takes time to develop a website to the point that you can make money.
You first have to fill your website with helpful content that will bring visitors/traffic to your site and eventually they will trust what you are helping them with and become a buyer. That is when you will start making some money.
Below are some other similar websites that I have reviewed in the past:
How Does It Work
The way you are supposed to make money with this product is with affiliate marketing. Affiliate marketing is real simple, so they say. You promote other peoples products for a cut of the sale.
You don't need to do any customer support or shipping or any of the other chores that are normally involved with selling online products.
All you have to do is get people to click on your affiliate link. When they buy the product you're promoting, you earn a commission. Sounds easy enough, right?
The key here is "getting people to click on your affiliate link". I know that in order for this to happen you must first gain the trust of your visitors. This is easier said than done. You have to offer them real help which comes through writing awesome, helpful content.
People come to your website looking for help and if you can't or don't help them, they are not going to help you by placing their trust in you.
You can earn commissions from $5. to $500. There are literally a million of product to promote. The product tells you you will have access to 1.3 billion people every day that are just searching for the products you are promoting.
It's a combination of this secret website and this secret traffic source and the almost unlimited product source that makes it work so well.
Here's all you have to do:
Set up your secret website
Plug into the secret traffic source
Start to collect your commission
And you have a 60-day money back guarantee because it is a ClickBank Network Product.
Is Secret Affiliate A Scam
I won't say Secret Affiliate is a scam but at the same time I won't recommend it. Yes, there probably is some value in their training although there is much better training out there if you look for it.
You may even luck out and make a few bucks with this product but you will not be creating a lasting business like you could with some other products.
The only good thing I can really say about this product is that you can try it for yourself and when you see it's not going to be very profitable for you, you can get your money back within the first 60 days.
Create Your Own Profitable Website
If you are serious about making money online, there is a much better way to do it. I have been making money online for many years and I am always snooping around looking for more products to add to my portfolio and I am constantly running across scams online.
It's hard for a beginner to spot some of the scams because they don't know exactly what to look for and the scammers make their products look so good that it's hard to resist some of them.
The first clue is, if it looks too good to be true, it probably is.
The second clue is, if they say the hard work is all done for you.
The third clue is, if they say you can start making money right away.
The fourth clue is, if they say you can make large amounts of money with very little effort.
These are just a few of many red flags to watch out for when you are searching for ways to make money online.
I had been making money online for several years but it just never completely clicked and brought the kind of income I would be satisfied with.
A little over a year ago I stumbled upon an awesome platform where I was able to finally learn what it really takes to make any amount of income your heart desires.
This platform teaches affiliate marketing and the way it is taught, it will work for any niche you may be interested in. There is so much training here and it presented in a way that anyone can learn. Even if you are already a pro at affiliate marketing, no one knows it all so there is still something for you to learn.
Aside from the training, you get web hosting, keyword research tool, SSL certificate, 24/7 support and so much more.
The best part is you can get started for free and when you are ready you can upgrade to premium. There is no pressure to upgrade so take a look around and see everything that is available to you.
This is the best business model I have seen on the internet. It's the same platform where I learned how to create my own successful online business and you can too. Click the button below and check it out!  No credit card required!