I get the question a lot, what are keywords used for.  The quick answer is, keywords are used to optimize your website or post so that the search engines can find and rank them and bring traffic to your website.  The better the keyword, the better the results.
Keywords can let your visitors know at a glance what your posts or articles are about. Keywords really important when it come to affiliate marketing as they bring visitors that are ready to buy.
You use keywords to optimize your website, post, articles and pages to help you get ranked in the search engine. When an internet user types a word or phrase into a search box of a search engine such as Google, Bing or  Yahoo, the search engine pairs that person with the website, post or pages that are most relevant to that word or phrase.
That's how you get traffic to your website and post. It is a little-known fact that about 95% of your traffic comes from about 5% of your post. It would probably be wise of you to study what you are doing differently with the 5% of your post because you must be doing something right with it
Finding The Right Keywords
In order to find the right key word you must first know your topic. You must know what you're going to write as your content. Once you know your topic you can enter it into the search box of a search engine and it will bring up a variety of keywords.
You can also use the "alphabet soup" method to find keywords. By this I mean you enter a keyword into the search box and add a letter of the alphabet. This will bring up some keyword choices. You keep working your way through the letters until you find a word you feel is appropriate.
Each time you remove the previous letter and add the new one you will come up with new key words.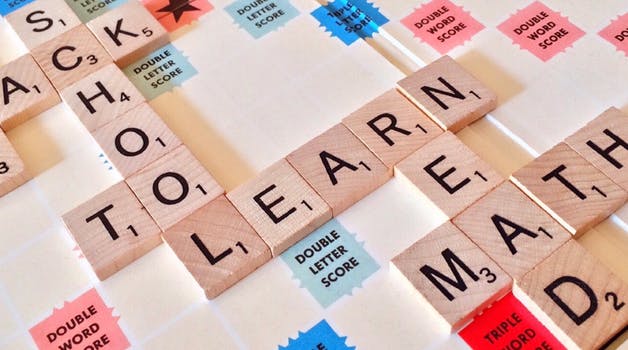 All keywords are not equal
There are what we call Short Tail keywords and there are Long Tail keywords. The Short Tail keywords consists of one, two or three words such as egg, brown egg or large brown egg.
Long Tail keywords consist of more than three words such as large fluffy scrambled brown eggs. Short Tail keywords will naturally bring more traffic to your website but may not be as valuable because they are less targeted than the long tail keywords.
Also there is usually more competition for the Short Tail keywords. You are much better off choosing Long Tail keywords because they are more descriptive and targeted and usually have much less competition in the search engines.
This makes the Long Tail words more valuable.
Keyword Research Tools
Jaaxy
Yes, there are free  keyword research tools such as using the search engine but if you want to make it easier on yourself there are some other great tools that you can use.
One such tool is called Jaaxy and this is the tool I use. When you enter a word or phrase it will tell you how many searches this word generated in the last month, the average amount of traffic it might bring to your site if you use it, it will tell you how much competition there is for this word.
The results you can gain using this tool are amazing. If you are in need of a great keyword tool and you can try it out for free by clicking here.
Long Tail Pro
Another great keyword tool is called Long Tail Pro. It is very popular and is easy to use and it's mobile-friendly. By using this tool you can save hours of time and get better rankings.
Use Long Tail Pro's step-by-step system to discover thousands of profitable keywords. You can also use this tool to find loads of  niche ideas.
You can give it a test drive here for only $1.  Click here to give it a try.
Serped.net
This one is called the most powerful all-in-one SEO tool suite.  It's among the highest customer satisfaction ratings. It's not only incredibly powerful but is cheaper than a lot of the other tools.
From keyword research and backlink analysis to rank tracking and reporting, it's everything you need to out rank the competition and generate traffic.  Click here to give it a try.
There are many more keyword research tools out there but I just wanted to show you a few to get you started.
Can You Rank Without A Keyword
Some say yes, others say no. Here's the thing, keywords are certainly important in getting your posts and pages ranked in search engines. We all know that but according to a friend of mine who is an internet marketer, he has a different thought on this.
He says you don't absolutely have to have a specific keyword in mind. He says just go ahead and write your post.  You may come up with the perfect keyword as you are writing your story.
If you don't find the right keyword as you are writing then just put it down for a couple of hours.  When you come back  reread the post.  If you still don't have a keyword just go ahead and publish it.
Chances are that you will eventually come up with a great keyword and you can always add it to the post later. If you have a good topic or story to tell you will automatically put the good keywords into the post.  They will just flow naturally.
Conclusion
Now, if someone ask you, " what are keywords used for", you have the answer!
In conclusion, yes, keywords are very important in getting your posts and pages ranked in search engines which will bring you traffic.
But…while they are important if you don't find the perfect keyword don't throw in the towel. just write your post in an engaging way and it will be fine.
Your keywords will pretty much flow naturally with your niche.  If you have researched your niche well, you will have your keywords established without even thinking about it.
Use all the tools available when researching for your post and your keywords. There are many available. Research if a Short Tail or Long Tail keyword is better for your particular post.
The Short Tail will bring more traffic but it won't be as targeted and won't convert as well. The Long Tail will bring less traffic but will be much more targeted and will convert better.
If you would like to learn more about keywords, affiliate marketing, blogging or starting your own online business you can find training on all these topics here.
That's where I learned how to build my own affiliate marketing website and earn money through online advertising back in 2016.
I do it full time now and I can show you the exact steps I took to do it. The same training I used is currently open to new members.
It's never a bad idea to invest your time into building a long term online business.