My Home Business Mentors Review: Easy Money?
by Fran on July 15, 2018
This post may contain affiliate links for more info visit my disclosure page.
Congratulations on doing your research before just jumping into another possible scam.  It's the best way to avoid getting sucked into another program that will take your money and leave you with nothing to show for it.
My Home Business Mentors Review
Product: My Home Business Mentors
Website: mhbmentors.com
Price: $49 – $29,997
Is it a Scam: Debatable
Recommended? NO!
CLICK HERE TO LEARN ABOUT MY TOP RANKED PROGRAM!
WHAT IS MY HOME BUSINESS MENTORS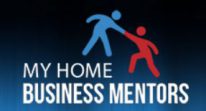 I know it's very exciting when you hear that you can make so much money so quickly.  On the surface these programs always look so innocent and enticing but with all the scams out there you, you've really got to dig in and get down to the meat of things before you'll find what they are really about.
They offer some sles videos that make big claims that you can make thousands of dollars using their plan and promoting My Home Business Mentor.  They claim it is a very simple method and that you can, in fact, make anywhere from $1250.- $5,500 or even up to $10,000. per month.
They also claim you don't need prior experience, management skill or a lot of money.  It sounds so good I almost want to join up myself. NOT  But here's another thing, they try to hook you by telling you that you better hurry up and join before all the spots are taken and they will have to close.  That's not true because they will carry on as long as they can get away with it.
Here's the big part of their story.My Home business Mentor is not even a real system..In reality, its an affiliate who makes money by funneling sales to another company called Mobe.  So, you see, My Home Business Mentors is just a FRONT for Mobe Which is a pretty well known scammer.
How It Works
As I said above, My Home Business Mentor is simply a Front uy for Mobe.  He's an affiliate that gets a commission when you Join.  You're really not joining his company or system, it's Mobe's system you are actually joining.
It comes with a pretty hefty price tag IF you are ever to make any money at all, yet they claim you don't need capital.  The needed capital would be used to purchase licensing rights in order to promote their digital marketing packages.  These packages are very high priced so that it leaves room for you to make a commission.  Even if you spend the money and are able to promote their product, It has a very low success rate.
Is It A Scam
Call it what you will.  Yes it is possible that if you spend the money, you may be able to make some money but no where near what they claim.  They try to make it sound like they're going to do all the hard work for you.  They don't.
Online marketing requires hard work There are many steps to go through before you will make money.  No matter how good the product is , it's going to take thousands of visitors to your website to see your product before you can make any sizable amount of money.
They make too many unrealistic claims for me to place any trust at all in this system.  I don't know about you but I don't like being misled or lied to.  I may not be a scam but if isn't , it's the closest thing to it I've seen.
I'll Show You A Better Way
My #1 Recommendation
This one is tried and true.  I've been a member here for over two years and have no plans to ever leave.  when I came to Wealthy Affiliate I knew nothig at all about online marketing.  I just thought it was a good place to host my websites.  I wanted my sites to be secure with SSL certificates but that was too expensive anywhere else that I looked.  It was free for each and every one of my sites at WA.
I had just gotten settled in here when I started getting messages letting me know about all the training that is available here as well as lots of offers to give me help if I should need it.  That really impressed me.  You see, I hadn't spent a dime and I was getting all this.  Did I mention two free websites?  Yes, I had two free sites up on the web.
I also got started with the training.  I finished the first ten lessons in no time at all and wanted more.  Everyone was so nice and always checking to see if I needed any help.  Yes I wanted more.  I could have stayed a free starter member but I wanted to move forward with learning how to get a successful online business going.
So I decided to bite the bullet and become a premium member and I have never regretted it for a moment.  I am now a successful business owner and making a steady income working online from where ever I choose to be at any given moment.
There are success stories every where you tun on the internet about how people get started at Wealthy Affiliate.  The best part you can start for free.  There is no credit card required and not pressure for upsells, no spam allowed, A wonderful community of like minded people.
Wealthy Affiliate will guide you on a path to success that will sustain you for years to come.  Your business will be something you can be proud of and even pass on to your family someday.  That's what I plan to do with mine.
Another aspect of creating a successful online business is that it has value other than just the income you get from it.  Once you have created enough traffic to your site it can be sold for very large amounts of money.  It's like you are building an extra insurance policy.
So since it's free to start, What do you have to loose by joining and taking a look around.
Let's make money online!
Fran @ authenticaffiliates.com