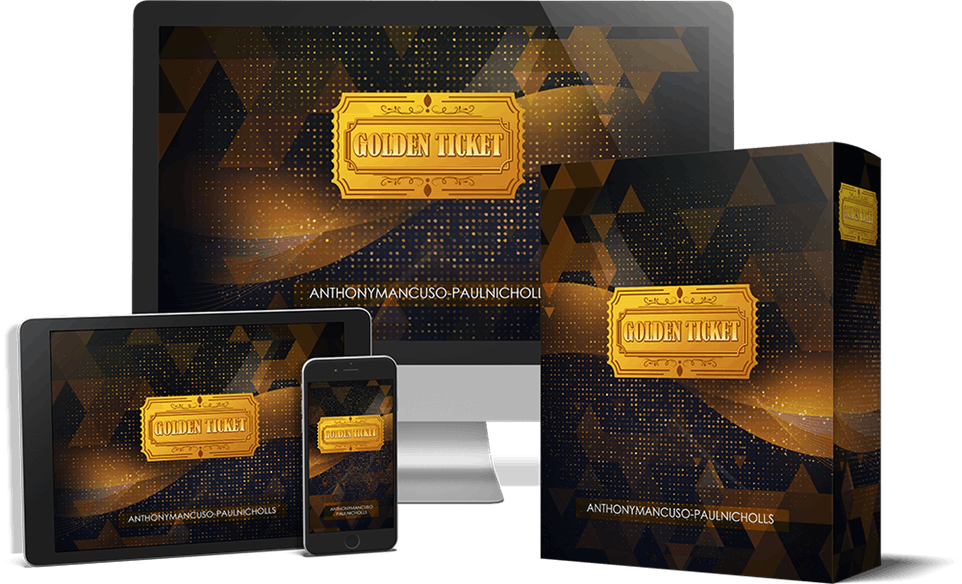 This post may contain affiliate links for more info visit my disclosure page.
Product: Golden Ticket
Website: goldenticket.live
Owner/Vender: Shawn Baird – Anthony Mancuso – Paul Nicholls
Price: $8.95 + many expensive Upsells
Rating: 2/10
Recommended: No
Before we get started, let me just say, if you're tired of dealing with products that don't work and just waste your time, try my #1 recommended product here.  You can get started for free:

I know this product looks like a good one on the surface but I review many products like this every day and I know they're not always what they seem.
It's not often that you find a product that will just take off and start making big money within hours or days.  Most often when you see claims like this you can bet it's going to be a scam.
What Is Golden Ticket
Golden Ticket is a software package that claims to have a new and unique twist, on making passive online commissions, from an unlimited market, in a very short amount of time.
If you're wondering, can I make quick money online using this product, well the quick answer is, probably not.  Let's dive in and see what it's all about.
What you get is a step-by-step video series that shows you a case study of how to make $643. in just the first seven days.  You will also get a Golden Ticket tool box, custom traffic domination strategies and all bonuses.  (not quite true because you have to purchase each bonus separately along the way)
They say this is the perfect package for all those who have struggled to make money online and have been burned by overhyped products.  Man, they are really ones to talk about overhype.
Don't be sucked in by all this hype.  I've heard all this crap before.  You can check out just a few of my other reviews below:
Profit Tunnel Blueprint Review
Bullet Proof Commissions Review
How Does Golden Ticket Work
What this product really does and what they claim are not exactly the same.  They claim you will be making money within three days or sooner.  Now I've been making money online for more than a year now and I know what it takes.
You don't start making money that quick with any program.  You have to put a lot of work into making money online and all that work takes time.  Yes you can make a lot of money online but it won't happen that quickly.
They say it only takes twenty minutes a day of work.  Well, I can tell you it takes hours upon hours to become and stay successful with your online business.  There aren't enough hours in a day to get it all done.
They claim to have a secret method of getting free traffic that is untapped by most other methods.  Now I know how to get free traffic and it's not the way they say.  The way to get free traffic is by good S.E.O. practice and writing great content that offers solutions to your visitors.
They claim you can get all this done in just three easy steps:
Step 1. Click play and watch videos
Step 2. Copy step by step instructions to set up your passive income machine
Step 3. Rinse and repeat
Folks, if you have trouble recognizing which products are scam and which ones are legit here are a few pointers.  I call them red flags.  They are easy to recognize once you know what to look for.
one red flag to look for is they give a lot of hype but they never really get into exactly how you will make this money.
another one is that you will make huge amounts of money in just minutes or days or weeks.  That's not possible in real life.
they say it takes very little effort.  In reality it's a lot of work
They claim it's all done for you.  Done for you doesn't work.  The search engines want to see original,fresh content
These are just a few of the warning signs to look for but you get the picture.
Is Golden Ticket A Scam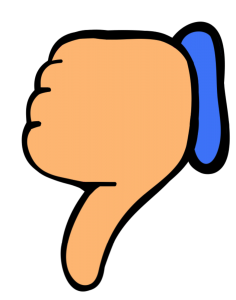 To be honest, I didn't purchase this product because I have learned from experience to spot the red flags and avoid scams.  I can't make the decision for you but all I can say is I'm not going to recommend this product.
At best this product is very misleading.  It would take a lot more time and effort to make it work than what they claim and it would cost you a lot more money.
What they call bonuses each cost you more money.  They cost a lot more than the original price.  The original price only gets you into the members area.  In order to proceed, you have to keep buying upsells for every step along the way.
I consider this product a waste of time and money.
The good thing about this product is that it does have a money back guarantee.
How I Make Money Online
I make money online with Affiliate Marketing.  This is my favorite way to make money because, while it's hard wor, it's the easiest method to learn, when it come to making money online.  It's also the most lucrative.
Affiliate marketing is the process of promoting other people's products in exchange for a commission to put it simply.  You can promote products from large networks such as ClickBank, Shopify or Amazon or you can choose to promote products from individual companies.
There are thousands upon thousands of legit products to promote.  You want to only promote products that you believe to have great value.  I you believe in the products that you promote, it will shine through in your review and gain trust from your visitors.
My #1 Recommended Product
My #1 recommended product is Wealthy Affiliate.  The reason I love promoting Wealthy is that first of all they have been in business for 13 years so they are a proven and trusted business.
The second reason I love promoting Wealthy Affiliate is that they give back.  They give the best, most in depth training on the internet.  They have the greatest 24/7 support system that includes the two co-owners Kyle and Carson, 1.7 million other members, the help & support team, and 24/7 live chat.  WA also gives you free SSL certificate free for all your websites, free Jaaxy keyword research tool, free web hosting, free wordpress quick install to install your websites, free site content editor with plagiarism checker and so much more.
If you are asking yourself, can I make quick money online, the simple answer is no, but you can make a lot of money online once you learn the right way to go about it and you can learn exactly how to do it at Wealthy Affiliate.  Get started now for free!

Let's make money online!