This post may contain affiliate links which means if you click on a link and make a purchase I may make a small commission at no additional cost to you the consumer.
---
If you are here because you are wondering, will I make easy money online, then stick around.  We're going to dig in and see if it's for real or just another big scam.
Product: Bullet Proof Commissions
Website: bulletproofcommissions.convertri.com
Owner/Vender: Vick Carty
Price: $9.95 + Upsells
Rating: 2/10
Recommended: No

What is BulletProof Commissions
Their sales page says Bullet Proof Commission is an all-in-one, newbie friendly, three-step money making system that includes:
done for you downloadable campaigns

an automated system for you to set up

get traffic and profit
They say you will make easy money online using this system.  They also make big claims of you making big money on day one with these done for you email campaigns and a secret traffic method.
Vick says the combination of The Proven emails and the traffic method will have you making a full-time income. Vick also says this method is easy and anyone, even newbies, will be able to do this. You just have to follow the program to see results.
No big-budget needed

No website needed

No existing list needed

works with any niche

No experience needed
no complicated funnels
Only need an internet connection

Earn from day one
How Does Bullet Proof Commissions Work
You get five modules of training. This is a copy and paste email  campaigns and traffic training. That's it in a nutshell.  You just go through the training and get everything set up and you're on your way to copy and paste profits.
Vick says it's Easy Breezy. Not much to it, just a simple method that you can use to make money online. He is certainly right about one thing.
There's not much to it. You can easily set up your own email campaigns and get traffic all for free. You don't need Vick's system to do that.  Another thing that's not right about what Vick  tells you is that you can start making money on day one with it his system.
I can tell you, you will not make money on day one. Making money online depends on getting traffic to your website or social media page and that takes a lot of work and it takes time.
You can buy traffic but that wouldn't help you a lot because it's not targeted traffic. You need organic traffic which is targeted to your specific product in order to make money.
Organic traffic comes from your interactions with others online and gaining the trust of your audience.  They show a lot of testimonials in the sales page, of people who claim to be making money using this product.
They are just the others like Vick who are selling the same system as Vick is selling. You can do all this on your own.  Making money online can be done but it takes a lot of time and effort.
You can set up your own website, (don't let this scare you), it's really easy, optimize your site for search engines and write some awesome content that will help people.
That's how you  get the right kind of traffic and it's all free. Once you start getting traffic to your site you can set up your own email campaigns.
That's one way to get sales. Anyway, it's so much better to have your own website and learn how affiliate marketing works so that you are in complete control of your business.
These scams, fly-by-night systems, will close at the blink of an eye and leave you with nothing to show for your hard work. What they do is, when they get too much bad press, (reviews), they just shut down and open another website under a new name.
Is Bullet Proof Commissions A Scam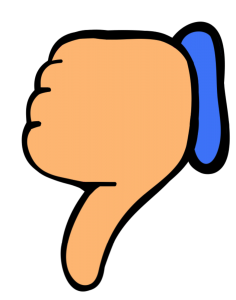 You'll have to decide that for yourself but I sure don't think you're going to make any money with this system. There's just nothing there.
I guess there may be some value if you don't know how to set up an email campaign. You could learn that from the training but that's about it.
These done for you sites are not the way to go. Copy and paste is not going to get you much traffic. Copy and paste is duplicate content and the search engines frown on duplicate content.
They will not send traffic to your site based on duplicate content. That's why I say it's a lot of work and takes so much time. Your content has to be original and fresh.
You have to be helping folks find solutions to their needs. You can't copy and paste help. If this all sounds foreign to you, don't worry.
There is a place where you can learn how to do affiliate marketing the right way and get headed down a path to success. You can make money online and lots of it but you must learn how it works before you will ever see any success.
Folks always ask the question, will I make easy money online. The answer is no, it won't be easy because it's a lot of work. It is simple though.
It's easy to learn. If you are serious about making money online and are willing to work hard for it you you will be amazed at how much money you can really make online.
The Glorious part about it is, you can work from anywhere, as long as you have an internet connection, and if done right, you can afford to work from anywhere your heart desires.
I love working from the comfort of my home. I get up every morning excited about life and about work. When you are getting started, you have to be willing to put in all this work for free.
You won't be making a penny in the beginning but the end results are so great, if you stick to it. You can learn how to do everything you need to know, right from the exact same place I learned from.
It's an amazing platform that teaches you every aspect of affiliate marketing. Nothing is left out. It includes hundreds of lessons and video tutorials.
There are over 1.6 million other members that will help you out if you get stuck on something. There is 24/7 support as well. All you need is determination and dedication and you can achieve success.
You can join for free by clicking the green button below. There are no upsells in this system. There is just one upgrade from free starter membership to premium membership only if you want to upgrade. You can stay a free member for as long as you like and upgrade when you're ready.  Prepare to be amazed!

Let's make easy money online!