Everywhere you look these days, there's an online course. Pretty much every website you go to has a course and for sure, they're all over social media, right? But the thing is, folks can learn just about anything under the sun, online, and without spending a ton of money.
Since working from home and online has become so popular, everyone is looking for ways to learn the ins and outs of what it takes to become your own boss. This is why self paced learning has literally exploded in the last few years.
So, if you are a blogger, what does this mean for you?
Well, being a blogger or online business owner, you've probably already done your share of learning through online training courses and are already seeing how important these courses are for new bloggers and online entrepreneurs.
And at this point, maybe you're already passed the "getting started" phase of blogging and are moving on up the ladder.
May you've already developed a large audience of engaged followers and your website has a ton of valuable content. By this time you're probably starting to realize that although all these blog post are great, it's time to start offering your readers more.
The best way you can give them the more is by creating courses for them. By offering these courses to them, you can help them advance their businesses.
Now I know that the thought of creating a course can be scary at first thought, but don't let it intimidate you! It's no harder than writing good content for your website once you get started.
Most really successful bloggers have at least one or two courses if not many more, on their website and with a little commitment and planning, I'm sure you can do it as well.
Ok, so let's walk you through the four most important steps to creating your first online course.
STEP 1: DEFINE THE PROBLEM
The first step to get you rolling on your successful course is defining the problem that this course will solve for the reader.
your audience isn't going to buy a course unless they can see great value to them. they need to feel this is a course that will change their lives for the better and they can't live without this course. It can't just be interesting, it has to address a particular problem the reader is struggling with and offer a clear solution.
So, how do we find what our audience is struggling with? What's keeping them up at night? It's really quite simple. We listen. What are they asking questions about? What type of content are they commenting and sharing about? Which of your blog posts are they discussing the most?
When you examine and dig deep into those questions, your answer will pop to the top. A theme will start to develop and that problem they are struggling with will surface. This is the basis for your course.
Some of the questions your audience may ask are, "how did you get started", "how did you become so successful". Or "can you really make money online". These are things your audience wants to know so write your first course about these subjects and give them the answers they are searching for.
"I need step-by-step instructions on how to be successful with my online blog"
I know that this is something many bloggers are struggling with because I hear this almost every day. They are working hard to build beautiful websites but are not getting the visitors they need to make it successful and they can't figure out why.
I know I can help solve this problem for so many bloggers. so…you see, in this case I have defined the problem and have the means to solve it for my readers.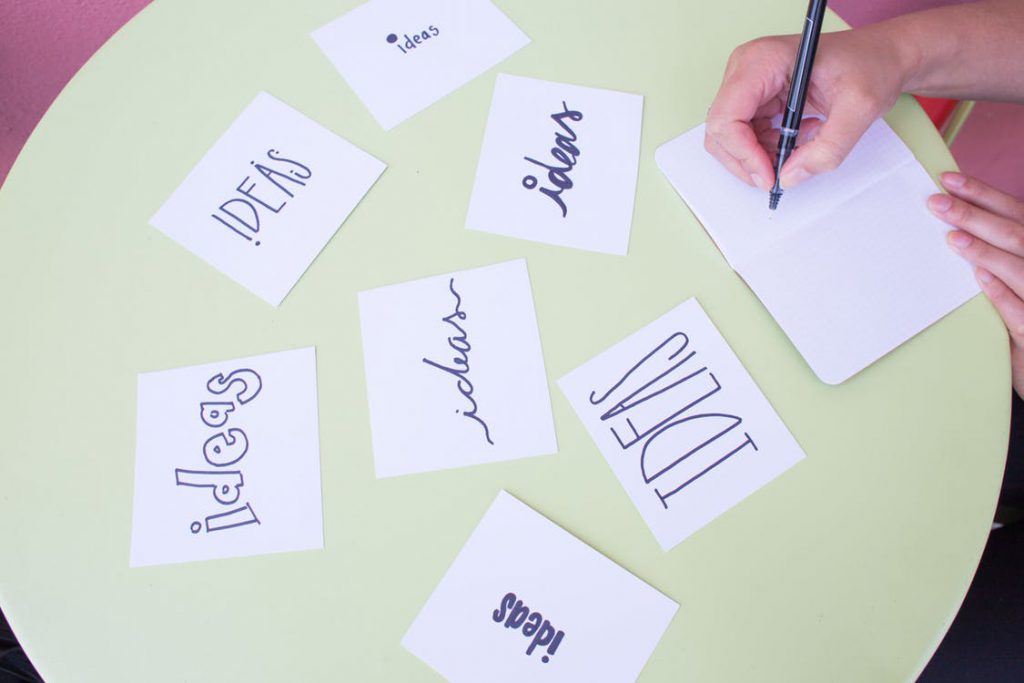 Step 2: A STEP-BY-STEP PROCESS
Now that you know exactly what your course is going to be about, it's time to pull your thoughts together into a plan that will make sense to your readers and give the solutions they are searching for.
Your audience doesn't want to read through page after page of gobble-de-goop. They just want a step-by-step plan that will get them from point A to point B in record time so they can achieve success and start making money or reach whatever solution they were searching for.
In order to write a successful course, it needs to be specific. In order to accomplish this it should start with an outline. A good way to start is to get a sheet of paper, write down the problem you want to address in this course.
At the bottom write down a solution to the problem. Then give some thought as to how to get from Point A to Point B. From this, write four or five headings of the most important steps along the way, that will get you from the top to the bottom.
By writing down this outline you will have a structure for writing your course. Having this outlined structure will make writing your course so much easier. It's almost like just filling in the blanks. This can also be said for writing your blog content as well.
If you have video to help explain your ideas, that's great. Use it in the middle area where ever it is appropriate. If you have templates that you love use those to dress up the appearance of the course. It's totally up to you where you place the content and what the appearance is like.
About Content
whether it is videos, worksheets or otherwise, more is not always better. If you just continue stuffing the page with useless blather your readers will soon realize what you are doing and it will not be conducive to a good relationship with your visitors. So if it has no value leave it out. This is a case of less is more.
STEP 4: DElIVERING YOUR COURSE TO YOUR READERS
One your course is finished, you need to make it available to your readers. There are many ways to do this so you just have to choose one.
A few of many options
Teachable
Kajabi
Udemy
ClickFunnels
Cost can be a factor in choosing a delivery option as well as ease of use. I know for me after putting all the work required to create a course, I want the delivery to be as easy as possible and look nice at the same time.
So it boils down to, it's your choice but choose wisely when choosing your delivery method.
Summary
Writing your first course can be scary and intimidating but writing out an outline with your title, several headings, an ending and a summary of it all will greatly help and the actual writing will flow much more smoothly. Have a defining a problem and having a clear solution will keep you on track with message you intend to deliver.
I'll show you step-by -step the best ways to monetize your blog with affiliate marketing and writing awesome content that converts. I'show you how to find the best affiliate programs.