This post may contain affiliate links, which means if you click on a link and make a purchase, I make a small commission, at no additional cost to you, the consumer.
---

How To Make Money As An Affiliate Marketer
If you want to know how to make money as affiliate marketer then keep reading.  We'll give you the tips and tricks you need to get you on the right path to success.
It seems these days most people, in every corner of the world, have the same goal. Just sleep in, have a leisurely cup of joe, open the laptop and make money.
We are in our comfort zone when we are cozy in our own home. It's our Dream, right? We all want to be able to earn our living while we also enjoy the Comforts of home.
The way most people are able to do that is with affiliate marketing.
What Is Affiliate Marketing
What is Affiliate Marketing, you may be asking.   The simple answer is, you promote other people's products, usually through a network. When someone clicks on your affiliate link in your promotion and buys the product, you make a commission.
A lot of the companies, both big and smaller companies, have products and are wanting to get more sales. They offer a commission as financial incentives through affiliate programs, to get folks to promote their products.
It's called revenue-sharing. For those of you who don't have your own product, and want to make money online as an affiliate marketer, you can promote products that you feel would bring value to people and earn an income.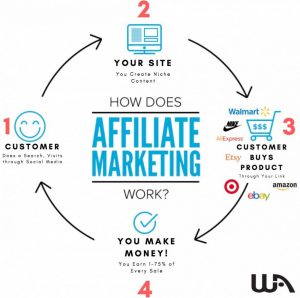 Definition;  Affiliate Marketing
Affiliate Marketing is the process of making a commission, by promoting the other people's or companies products. You find a product that you feel has value and promote it to others and you make money.
According to another source, such as Wikipedia, they say there's more to it than that. They list four parties are involved; the merchant, the network, the publisher and the customer.
Some other sources say there are three parties involved; the Advertiser, the publisher and the consumer. In my opinion, though, when it comes to the actual sale that involves the affiliate marketer, there are only two parties involved, and they are the seller and the marketer.
The Affiliate
The Affiliate is the person doing the promoting of the product. Affiliates can make anywhere from a few dollars occasionally to Millions, actually. It all depends on how much traffic you have that will see your product and how well you guide your traffic to see the value the product offers them.
This can be achieved by running a review blog or you can also establish an entire website to finding and promoting great products.
The Customer
The customer is what makes your affiliate product a success or a failure. If you are not offering products with value, the consumer will not become your customer.
They will move on very quickly to someone who offers the value they are looking for. You must do your research and keep abreast of what your audience is searching for.
You also need to reach the demand of the product. How many folks are searching for a particular product. Is it really worth your time to  promote it.
Affiliate Disclaimer
By law, you need to let your visitor know that if they click on the link, it may be an affiliate link. It's called a disclaimer. It's the right of the consumer to know if you your post contains affiliate links, so always be sure to add this to your post.
Network Marketing Versus Product Review Site
There are several advantages to network marketing. One of the advantages is that you usually will have hundreds or even thousands of products at your disposal to promote.
Another Advantage is that most large networks are very well-known and trusted such as Amazon or ClickBank and Share A Sale. This  is also conducive to keeping things organized.
On the other hand there are advantages of product review sites too.  You're simply writing content on your website and reviewing the product for customers so that they can make an educated decision as to whether or not to purchase.
Of course you always have the option of what products you choose to promote.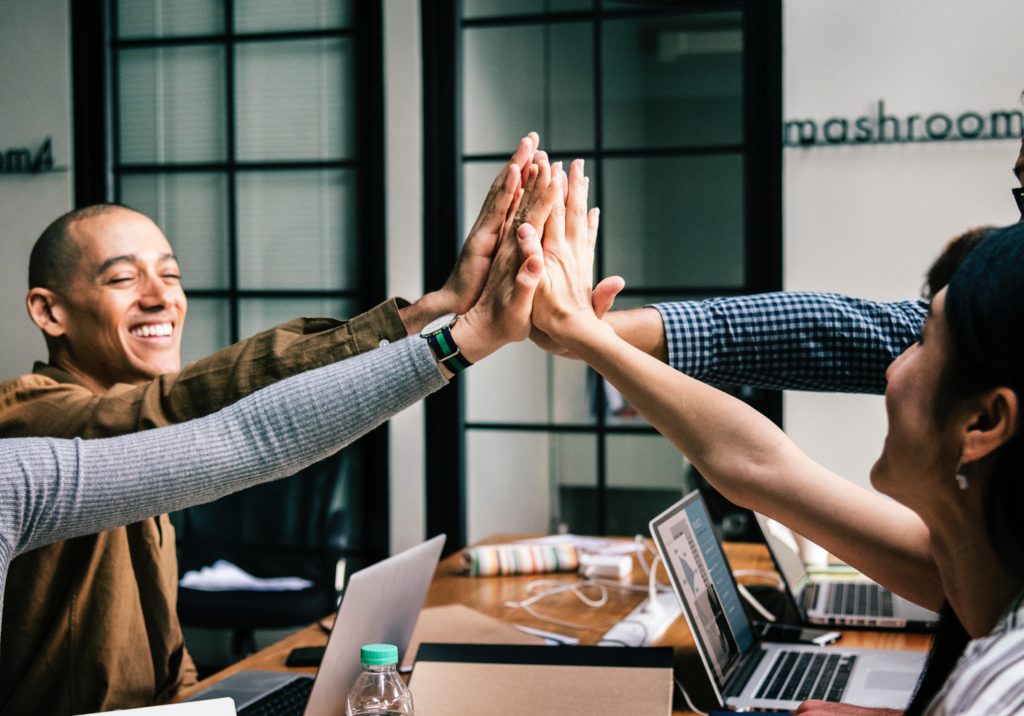 Things A Beginner Should Know
It takes time to get your website ready for affiliate marketing. You will need to choose a niche and relevant domain. Then you will choose a theme that is simple and easy to navigate.
If your visitor has trouble finding their way around your site, they won't stay very long. I know I have left a site many times just because I had trouble navigating it and felt it just wasn't worth the trouble.
You will also need to take your time and set up your S.E.O. (search engine optimization) properly so that you can get free traffic. If you have great S.E.O. and write awesome, interesting content, you will never have to pay to get traffic to your website.
It's called organic traffic and that is the best kind. The reason organic traffic is the best kind is because the visitor is already searching for exactly what you have to offer. That's how they found you in the first place.
If you don't have much traffic yet then concentrate on building out your content and optimizing your website. Don't even think about adding affiliate links until you are getting a sizable amount of traffic on a regular basis.
Google will frown on a site that has all affiliate links and very little content. Content is King and traffic is the lifeblood of a successful online business. If you take the time to do it right, you start seeing traffic much quicker.
When you do start to monetize your website with affiliate links, you should also consider that your link should always be relevant to your content, your Niche, your domain and your entire website.
Otherwise it won't make sense to the search engines. Always be sure that everything about your site is relevant and works together like a team.
Keyword Research
Keyword research is vitally important when it comes to getting traffic to your site as well. Finding relevant keywords to use in your post will get your posts ranking fast in the search engines and getting ranked high in search engines will grow your website traffic.
Traffic equals sales and money in your pocket. Your traffic comes to your website searching for a specific solution, so your site needs to have the answers they are looking for.
It is imperative that you help your visitors if you want to make money online. So by now you should have a good idea about how to make money as an affiliate marketer.
This will get you started on the right path and you can find other helpful information in my other past articles. Just keep in mind that you can't rush it.
You must follow the right steps and take your time. Write lots of awesome content, follow best practices with S.E.O. and use only relevant products to Market on your site. I wish you all the best with your online journey to making money online.
Now that you know how to make money as affiliate marketer I'll let you in on my favorite product to promote and make money online.  Get started for free.

Let's make money online!