Are you trying to find out how to find web hosting for your website? If you are, continue reading. You've come to the right place. You'll find lots of tips and tricks here to consider before you make your decision.
A lot of it depends on what you use your website for. Is it just a blog for fun, do you blog for money or is it just a place to connect with friends and family or store photos and recipes? I'll give you a short list of some great web host later in this post.
You can also do a Google, Bing or Yahoo search and you'll find many web hosting companies, both free and paid. You can check the rating of the hosting companies and see what each one offers to the customer.
Some offer free domains, others offer free SSL. Prices also differ as well and some require a full year payment all at once which can be too much for a struggling Entrepreneur. Monthly billing is available with most hosting companies .
You can also read through the reviews of each company to see what others have said about them.
Below is a Short list of what I consider to be important Points when choosing a web host:
Hosting and Domain cost
Ease of use
Support
FTP access
WordPress 1 click Installer
CPanel
Site Builder
Ratings
Down Time
Money back offer (if not satisfied)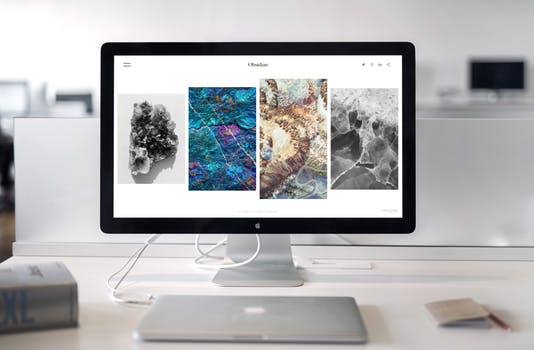 Here are 10 of the most popular web hosting sites
BlueHost
iPage
Hostgator
Start Logic
Fat Cow
JustHost
Domain.com
Site Builder
WebsiteBuilder.com
Sitey
These are just a few of many.
Difference Between Self Hosted And Free Hosting
Free web hosting is fine for a website that is just for connecting with friends and family, storing photos and recipes, but it is just not meant to be used as a professional, business website.
First of all, you don't have the control of your site with free hosting that you would with self hosting. In fact the web host owns the site when you use free hosting.
Most often you are not able to monetize your website for earning money if you use free web hosting. Another thing to consider is that even the domain name looks unprofessional with free hosting.
Instead of "mywesitename.com" on a self hosted web host, it would appear as "mywebsitename/webhostname.com" on a free hosting, which looks totally unprofessional.
So, my advice to you is, if you want more control over your website and you plan to monetize it for income, always go with self hosting. If those things are not important to you, then go with the free site.
Other Very Important Things I look For in My Web host
I am not in any way, tech savvy, so I need to have an above average, over the top, support system built in to my web hosting company. A few of the hosting companies do a great job with support and many others, not so much.
This brings me to the "money back if not satisfied" part. If the support is not good then I'm out, gone.
Another point is, when I started online, I knew what I wanted to do but had no idea how to do it. I am so grateful to have found and chosen web hosting that also included the most and best training you could ever find. I easily found all the answers I need to get started.
That is not all this hosting company includes with your hosting. It offers a whole community of thousands of others that host here who so generously offer assistance anytime you need help figuring something out.
They are like family here. You make tons of real friends Even the co-owners are always available if you don't find answers anywhere else. You can send them a private message and they will get right back to you.
SO, my all time, over the top recommendation for web hosting is Wealthy Affiliate.
Just a few things included in the training at this web hosting site:
Getting Started Online
Building your first website
Installing Plugins
Optimizing For SEO
Writng Content that Ranks
Knowing your audience
Keyword Research
Affiliate Marketing
Getting Traffic
How to use Social Media for getting traffic
Content that converts
This is just the tip of the iceberg. There is so much more training included along with weekly hour long live video training. Did I say, this is my favorite web hosting site? For more info you can click here.
This hosting company offers a free starter membership so that you can come into the site, start your training, build a couple of free websites and make some friends. You will not be ask for a credit card number or any money at all for this starter membership.
The reason they offer this free starter membership is because there are so many scams out there it is causing doubt all over the world wide web, so with this starter membership, you get to try before you buy.
As I said before, you can go through the first ten lessons on getting started, you can go ahead and set up two websites (free as well) and just make some friends and try everything out without worry of being scammed.
If you have always wanted to work from home or start an online business, you will never in your lifetime have a better chance to get started.
Building your website is so easy you really can have your site up and running in less than five short minutes. It's called 1 click WorPress installation.
With all the support you get with this web hosting, you don't have to be tech savvy. Any time you hit a bump in the road there is always someone right there to help.
There is also a search box at the top of the page where you can ask a question and it will take you to numerous answers. Believe me when I say I doubt that you could ask a question that hasn't been asked before and has plenty of answers for you.
Also, there is 24/7 live chat. You can go there anytime for help or just to socialize. You can also offer help or answer some questions if you know a solution to the problem.
I hope this post has given you some helpful information to use in choosing your perfect web hosting company.
I would be so grateful if you would leave a comment in the comments area below.  Thank you!